We're always impressed by big things, and the bigger the better. From the biggest airplane to the biggest stadium – size does matter. As for lotteries, jackpot size is definitely a factor when we choose which lottery to play. Right now, the world leader is the Mega Millions. With its incredible $174 million top prize, Mega Millions offers the biggest jackpot in the world.
It's time to buy your Mega Millions tickets right now, in time for the next draw. After all, wouldn't you want to win something that is currently the biggest?
Let's consider some big things that are the biggest in the world:
Biggest Airplane in the World. Have you flown on a Boeing 747? That aircraft is far from being the biggest airplane to take to the skies. The world's largest aircraft is the AN-225 "Mriya" – a Ukrainian airline capable of giving piggyback rides to space shuttles and transporting enormous wind turbine blades. In addition, this airplane is also the longest and heaviest airplane ever built.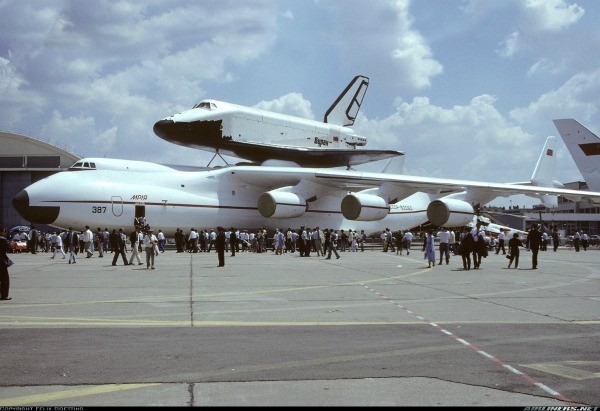 Biggest Cruise Ship in the World. The "Harmony of the Seas", a Royal Caribbean ship that took to the seas in 2016, is just ahead of other contenders for this waterborne title. Some of the features offered to passengers include 2,747 staterooms, two rock climbing walls, an ice skating rink, a full size basketball court, two surf simulators, and three water slides.
Biggest Building in the World. Boeing aircraft are assembled in the Boeing Everett Factory in Washington State. The building covers more than 98.3 acres and is listed in the Guinness Book of Records. Some 30,000 people are employed at the site.
Biggest Jackpot in the World and other Big Things
Biggest Stadium in the World. North Korea's gigantic Rungrado May Day Stadium in Pyongyang has a capacity of 150,000 people, making it 50% bigger than the Camp Nou stadium in Barcelona, Spain. The North Korean stadium, when not used for sports, is where the government puts on massive shows celebrating the country.
Biggest Shopping Mall in the World. If you're traveling to Dubai , take the ultimate shopping excursion at the Dubai Mall at the foot of the city's iconic Burj Khalifa tower. At the mall you'll be able to shop in more than 1,200 retail outlets offering everything from designer clothing to electronics, books, and literally anything you would ever want. You can entertain yourself at the mall's children theme parks, an ice skating rink, and an aquarium.
Biggest Lottery Jackpot in the World. The title probably won't last for long, but the Mega Millions currently offers a $174 million jackpot, which is nearly three times bigger than the American Powerball's current jackpot. In summary, If you choose your numbers right, you could end up taking home this enormous prize. Wouldn't you like to win the biggest jackpot in the world?