We're back to the drawing board, folks! A very lucky ticket holder in Illinois won $260 million (AUD$334.5 million) on Tuesday when they matched all the Mega Millions winning numbers — 2, 9, 11, 22, 23, Mega Ball 12. Not only that, but 14 other millionaires came out of Tuesday night's draw.
Winning Second Place Ain't So Bad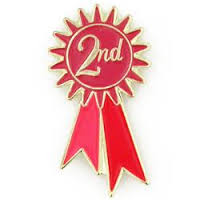 Fourteen separate winners matched all five main numbers to take home the Mega Millions second prize of $1 million. It was a celebration of the States as tickets sold in California, Georgia, Kentucky, Minnesota, North Carolina, New Jersey, New Mexico, Pennsylvania, Texas, Virginia, and Washington won the prize. Virginia had the most wins with three, followed by New York's two. Amazingly and alarmingly, zero out of the fourteen purchased the Megaplier with their lottery ticket which would have brought them $4 million instead. Once again, we here at us-megamillions.com cannot stress how important adding the Megaplier to your ticket is. But enough scolding, let's celebrate this monumental win with some information about Mega Millions and the States!
The State of Mega Millions
The precursor for Mega Millions was called The Big Game which began selling tickets in Georgia, Illinois, Maryland, Massachusetts, Michigan, and Virginia in 1996. New Jersey, New York, and Ohio became members before the change to Mega Millions. In 2002, the name was changed to Mega Millions and the first three states to join where Washington, Texas, and California. The last state to join was Wyoming, which had its first Mega Millions draw in 2014. Due to regulations and legalities, Alabama, Alaska, Hawaii, Mississippi, Nevada and Utah are not allowed to hold lotteries in their states. While these states aren't allowed to join in on the Mega Millions fun, you don't have to be a resident of the Mega Millions states to play along! You can even buy Mega Millions tickets online from Australia!
One great thing about playing when the jackpot is low is that less people overall play which increases the odds. Don't miss your chance to be $15 million (AUD$19 million) richer this Friday!