The Mega Millions jackpot is currently $73 million, making it the biggest lottery prize in the world right now. Mega Millions has been on a roll since its top prize was won on Friday, 27 January 2017. A single ticket holder from California has stepped forward to claim the $191 million Mega Millions jackpot from that draw.
His name is Frank Freney and he bought his winning ticket at Primm Valley Lotto in Nipton, California, not far from the state border. Freney's ticket matched the draw's winning numbers: 61, 53, 54, 17, 37 and Mega number 8.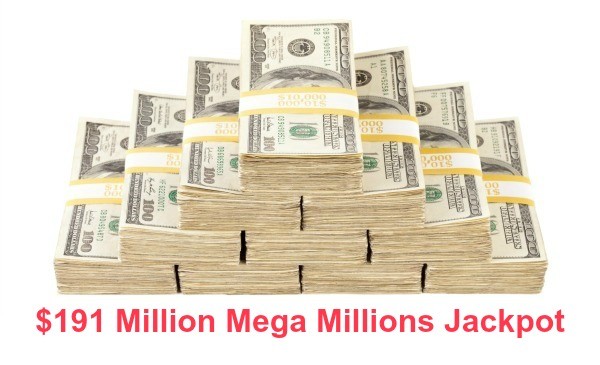 What does Freney plan to do with his huge $191 million jackpot prize? He opted for the lottery's cash option of $114.1 million before taxes but not much else is known about the lottery winner.
"This will allow me to correct all the wrong that I have incurred in my lifetime," Freney said. He did not elaborate on this short statement. In fact he declined any potential requests for media interviews or to take a winner photo. No additional information about the jackpot winner was released.
$191 Million Mega Millions Jackpot
The jackpot prize awarded in the draw at the end of January was not among the biggest Mega Millions jackpots ever awarded. Last July, a single ticket holder from Indiana won a $540 million Mega Millions jackpot. Still it was quite an impressive way to start 2017. Following the draw, interest in learning the winner's identity grew very quickly.
"Over the past few weeks, we've been anxiously waiting to see who won like everyone else," said Kerri Matherly, Director of Retail for Primm Valley Resorts. "Out here at Primm, we pride ourselves on creating a one-of-a-kind experience. Winning a jackpot like this is definitely a one-of-a-kind experience," she said.
Winning the current $73 million Mega Millions jackpot would also be a one-of-a-kind experience. The only way you could possibly know what that experience is like is to play Mega Millions. Purchase your Mega Millions tickets now!