Friday's draw yield yet another jackpot spike, which now stands at $75 million. Play US Mega Millions now for a chance to be the first Australian jackpot winner! So make sure to enter this upcoming Tuesday draw and possibly take home that massive sum!
Lotto and History
The upcoming jackpot in the US Mega Millions may not be breaking any records this time around, but we've seen some massive jackpots in the past. To honor past draws, as well American history, we've prepared a quick look at the history of both.
Today, October 12th, marks Columbus Day, which commemorates Christopher Columbus' arrival to the Americas and the discovery of the new and exciting continents. Putting controversy aside, the 1492 voyage of Columbus is considered one of the most important and fascinating of recent history.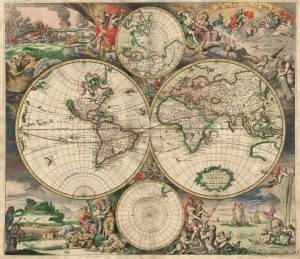 Columbus' vision, as a young and enthusiastic Italian explorer, was purely a business one: to create a trade routes for European kingdoms through the establishment of colonies. And so it was; Columbus' voyages started centuries-long explorations, conquests and colonization.
A little over a century later, King James I of England was looking for a smart, easy way to finance the colonization of America. His idea was to create the first American lottery and use the profit to establish England's first permanent colony in Jamestown, Virginia.
The establishment in Jamestown inspired many other Brits to settle in the New World, as it grew into cities and towns. By the early 18th century, Colonial America became the home of over 200 lotteries, which all helped fund the development of the colonies: schools, libraries, churches, universities and bridges.
Mega Millions Latest Results
Whether or not you're a fan of Columbus and his ways, it's no secret that his quest changed the face of our world. And in this new world, a strong and wealthy country was able to rise thanks to the lottery, which contributed immensely to its development and thrive over the years.
Last Friday's jackpot remained unclaimed, with winning numbers 8, 9, 21, 63, 75, Mega Ball 14 and multiplier x4. Three ticket holders where able to match 5 numbers and take home $1 million each!
So are you feeling inspired yet? Do you wish you could have a discovery of your own? Come play Mega Millions for a chance to win $75 million and start the voyage of your dreams!