Last Sunday night, MTV held the 32nd Video Music Awards in Hollywood. The night's big winner may have been Taylor Swift who won Video of the Year for "Bad Blood", but pop music's own bad blood made all the headlines. Bad blood between Nicki Minaj and Miley Cyrus, bad blood between Nicki Minaj and Taylor Swift, a presidential run for Kanye West? Mega Millions isn't as dramatic as all that, but we certainly prefer jackpot winners to these stars. Purchase your tickets this week for a chance to be the next big $85 million winner!
Win the $85 million Mega Millions jackpot without auto-tune!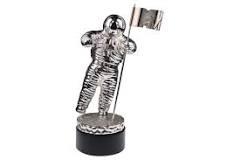 Lights, Camera, Action! Mega Millions doesn't need all that pomp and flash like MTV artists. Mega Millions can get by completely on talent alone — talent for big jackpots. This Friday, you could take home $85 million (AUD$121.1 million) — no costumes or background singers necessary. With a jackpot like that, you could buy a celebrity feud if you wanted.
Play like a true star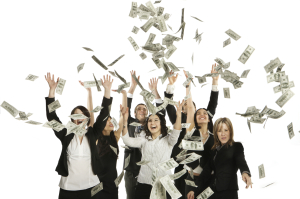 So what's the best way to win that money? Syndicates! Syndicates are like the boy bands/rock groups of the lottery world. Simply put, it's a group of players that come together to buy lottery tickets. They share the costs of the tickets, thus making a syndicate affordable to join. If any prizes are won, they're split evenly among the syndicate's shares. What makes syndicates the best way to play? The sheer amount of tickets purchased means that you get many more chances to win a lottery prize than as an individual. Normally lottery syndicates are formed by coworkers, friends, and feuding celebrities, but who wants all that drama? Join a syndicate online instead and get access to all the benefits that syndicates have to offer without the frustrating work of putting one together. Good luck and hopefully the next acceptance speech will be yours!