Summer in the US is heating up and it's not just the temperatures that are rising. With rollover after rollover, US lottery jackpots keep soaring higher and higher. Keep playing and maybe the next thing to rise will be your bank account!
Mega Millions offers $55 million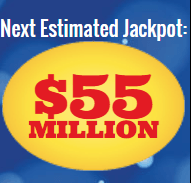 Somewhere in Pennsylvania is one happy ticket holder. They managed to win Mega Millions' $1 million second prize by matching all five main numbers, but the jackpot remained unattainable for yet another week. The jackpot has now reached an epic $55 million (AUD$75 million). So far, this has been a relatively low jackpot season. The largest summer Mega Millions jackpot so far is $153 million, won by a truck driver in Virginia on 21 July. The largest jackpot of the year so far was also the first jackpot of the year — Jesus Davila Jr of Illinois took home $265 million on 16 January. Will the current jackpot stay or go up, up, and away?
US Powerball is top of the charts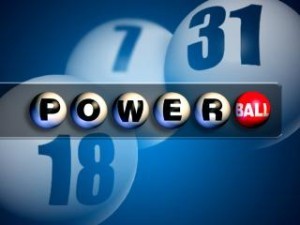 We usually don't mention US Powerball, since we'll hopelessly devoted to Mega Millions, but this week the other multi-state US lottery deserves a shout-out. Not only does US Powerball have the largest jackpot in the US right now, but it has the largest jackpot in the entire lottery world with a beautifully even $100 million (AUD$137 million). For all of you out there that have never before participated, US Powerball is a fun and easy game to play with similarities to Mega Millions. Like Mega Millions, there are two field of numbers. The first field is the main numbers, ranging from 1 to 59; the second field is the Powerball with a range of 1 to 35. As with Mega Millions, pick five numbers from the first field and one from the second. To win the jackpot, all five main numbers and the Powerball will have to match your ticket. Just as Mega Millions has the Megaplier, US Powerball features the PowerPlay. Add this to your lottery ticket at time of purchase and it will multiply any secondary prize by 2-5 times. And the best similarity of all: you can play US Powerball online from anywhere in Australia!
Go forth and play to win, fellow Aussies! Show these great American lotteries what victory looks like!