This is it – 2015 is as good as done! Other than wishing our loyal fans a very happy new year, we'd also like to remind you about the amazing, $130 million large, Mega Millions jackpot that will be at stake on New year's Day! We thought you'd appreciate the gesture of us pointing out this fact, before you start your celebrations! So, Play Mega Millions online for a chance to start the year with a massive win!!
The Road to Riches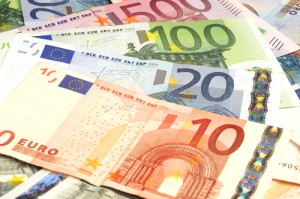 Becoming rich isn't easy; in most cases it requires a lot of hard work and strong will. Luckily, there are alternative ways to become filthy rich, with almost no effort at all – winning the lottery being the number 1 alternative. Indeed, the idea of winning a massive sum in an instant is an appealing idea to players all over the world, including devoted Mega Millions players out there.
But given the choice to be handed a massive sum, what would you be willing to do in return? This interesting question was presented as part of a survey, conducted by research agency YouGov, that interviewed 1,000 Germans. The survey tried to reveal what different individuals will do for a clean win of €10 million.
The results were quite surprising: unlike us here at us-megamillions.com, who would probably do a lot for such a prize, the Germans were rather reserved with their reaction. 41% of them said they would be willing to lose 10kg of their weight, 20% were willing to go vegetarian, 17% said they would go back to school, 15% agreed to never drive again, 4% would marry their exes for it and 1% were willing to stay silent forever for such a prize.
The conclusions were all the more surprising due to the fact that German people seem to be a bit hesitant when it comes to giving things up in the name of a lot of money. But that's ok – luckily for all of us, US Mega Millions isn't asking for anything in return when you win a giant jackpot or secondary prize!
Latest Results
Tuesday's Mega Millions draw generated a brand new millionaire, a ticket holder from Illinois who matched the five main winning numbers. The numbers for that draw were 20-25-55-62-74 and Mega Ball 7. Start your year in style – play Mega Millions online and take home $130 million this Friday!