Mega Millions started a new jackpot run with a first rollover last Friday, 11 March. The lottery jackpot at stake, the default Mega Millions starting jackpot amount of $15 million, rose to $20 million. On Tuesday 15 March, you can try to get your hands on this fresh new jackpot prize – if you purchase your Mega Million lotto tickets in time!
Don't Like the Sound of a $20 million Lottery Jackpot? Somebody Else Does!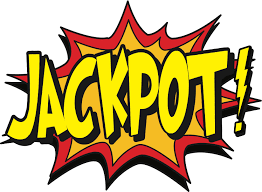 It is hard for us to imagine, but in 2016, a $20 million lottery jackpot does not guaranteee instant excitement from the lottery-loving masses. It is not hard to imagine the cause of this – it is clear that people are a bit spoilt with incredibly large jackpot prizes in the recent past. And we do understand the dynamics, obviously. When you've witnessed a jackpot growing to an amount of $1.6 billion – which occurred in the US Powerball lottery in January – a $20 million amount seems like kids play. Well, maybe so, but dear people: we are taling about TWENTY MILLION AMERICAN DOLLARS! Not peas or marbles – real cash money! And $20 million is a huge amount of money – more then most of us will ever see in our lifetime! Make sure to keep that in mind when you gather your lucky numbers for you Mega Millions ticket.
California Secondary Prize Winner in Latest Mega Millions Draw
The winning numbers in the first Mega Millions draw after the $157 million jackpot was won, were as follows: 14, 18, 48, 54, 71 and Mega Ball 13. Secondary prize winners that opted to activate the Megaplier made a lucrative decision, sicne the Megaplier turned out to be 4! However, California does not have the same rules regarding the prize amounts and the Megaplier functionality as the other US states. The California based 2nd prize winner actually won an amount of a little more than $94 thousand – not even close to $1 million! We're still happy for this winner though!
Play Mega Millions online in the next draw, on Friday 18 March – you could be the next BIG lotery jackpot winner!