Wow, what a question. Let's break this down into categories. In the following article, we'll tell you how to play, some of the ways you can increase your odds, and what to do if you aren't a US resident.
How do I play Mega Millions?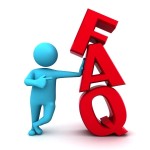 Playing Mega Millions is simple. There are five main numbers to choose from ranging from 1 to 75 and one Mega Ball ranging from 1 to 15. To win the jackpot, you have to match all five main numbers and the Mega Ball. Besides the jackpot, there are eight secondary prize tiers. You can even win a cash prize by only matching the Mega Ball! Draws take place twice weekly on Tuesdays and Fridays.
What are some ways to increase my odds of winning?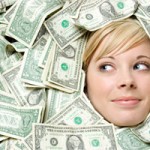 The best way to increase your odds is by playing syndicates. A lottery syndicate is a group of lottery players who buy their tickets together and share any cash prize. Because you're buying into a vast number of tickets with other people, your odds of winning a cash prize increase and the costs are significantly lower than if you bought that number of tickets on your own. If you want to increase you percentage of the potential syndicate wins, just buy up more shares of the syndicate. Most syndicates are formed by friends or coworkers, but you can now join Mega Millions syndicates online.
How can I play if I'm not a US resident?
You can buy Mega Millions tickets and syndicate shares online regardless of nationality or residence. You can click the Play Now! button on this site and start going for that Mega Millions top prize!