What did you do last weekend? The team here at us-megamillions.com went to our local cinema and saw Mission Impossible 5. Critics seem to dig it and we particularly loved one feature of the movie — the bad guys. Tom Cruise battles The Syndicate, a secretive crime organisation. Every time the bad guys were mentioned, we got to think about how awesome Mega Millions is and how the best way to win is by joining a lottery syndicate. Just don't get the two syndicates mixed up or things could get messy.
Join a Mega Millions Syndicate Online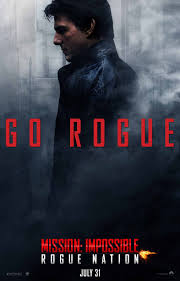 Syndicates aren't all about cartoonish criminals and assassins. A lottery syndicate is a completely harmless, super friendly way to win big cash prizes with other lottery fans! No weapons, no seedy behaviour. Just a group of lottery players who purchase lottery tickets together; the syndicate is split into shares and the players divide any winnings equally amongst the shares. Usually lottery syndicates are formed by coworkers or family members, but sometimes a person doesn't know enough lottery enthusiasts to make a worthwhile syndicate. What can they do then? Join a syndicate online of course!
There are some great online syndicate options for Tuesday night's Mega Million $39 million (AUD$53 million) draw. A Mega Millions fan serious about winning can increase their odds by purchasing shares of a 56-line or 200-line syndicate. The odds of winning the jackpot may be low, but they're definitely not Mission Impossible. Up your game with syndicates and may luck turn you into a lottery superstar!