The holiday season is here! While you're preparing your shopping list and planning a vacation, make sure not to miss this amazing opportunity to celebrate the holidays in style – the Mega Millions offers $51 million this Tuesday! Start 2017 $51 million richer – play now!
A Christmas Special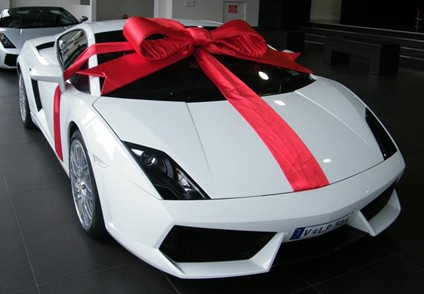 The holiday season is well-loved all over the world and for many good reasons, however, over the years, Christmas became something truly spectacular for some lucky lottery players as they won the US Mega Millions jackpot. Here are some of the winners.
Back in 2002, on Christmas Eve, Mega Millions held a $68 million jackpot draw. The winning ticket was purchased in New York, however it was never claimed. A year later, Rebecca Jones-Jemison won a whopping $162 million, as a single winner, as did Virginia and Victor Andujo from California, who won the jackpot – $88 million – back in 2005.
In 2007, a $163 million jackpot was split between 2 winners; one company from Illinois and a group of teachers from New Jersey, earning each group of winners $81.5 million. A year later another company won the jackpot, this time from Ohio, which stood at $207 million. In 2009, a married couple, Richard and Mary Morrison from New York, were the sole winners of a $165 million jackpot.
Another great win came in 2011, when Daniel Bruckner from California won $208 million. A year later, Mi Sun Yang took a modest sum of $35 million. The last Christmas lottery win came in 2013, with a staggering jackpot of $648 million, the second highest Mega Millions jackpot ever, which was split between 2 winners: Steve Tran from North Carolina and Ira Curry from Georgia, who each took $324 million each.
Latest Mega Millions Results
Last Friday no first or second prizes were won, with winning numbers 19-27-47-67-68 and Megaball 1. Three lucky ticket holders matched 4+1 and opted for the megaplier option (x5 this draw), which cashed them $25,000 each.
As the holiday season gets on its way it'd be foolish not to join! Play Mega Millions now and have yourself a merry little Christmas!