Two ticket holders from Florida and Kansas managed to become millionaires after the Mega Millions draw on Friday. They matched all five main numbers for a prize of $1 million and $5 million, as one purchased the Megaplier with their ticket which multiplied their secondary prize by 5. However, no tickets matched all the winning numbers, so the jackpot for the 30 April draw is now up to a monumental $96 million (AUD$120 million)!
Ah, '96 was a great year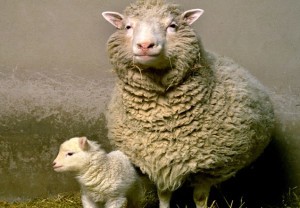 In honor of the 96 million reasons to buy a Mega Millions ticket, we here at us-megamillions.com have compiled a list of the most important events of each '96 of the last millennium.
* Did you know that every '96 is a leap year? An extra day for extra luck!
* 96 – Traditional date of The Book of Revelation's completion; the Arch of Titus is completed in Rome
* 1096 – Instruction at University of Oxford begins
* 1196 – Pestilence, famine, and uprising strike England
* 1296 – Edward I of England defeats the Scots at the Battle of Dunbar
* 1396 – The Ottomans defeat the Crusaders at the Battle of Nicopolis
* 1496 – Leonardo da Vinci tests a flying machine and unfortunately fails (Think of how luxurious travel would be right now if we had 400 more years of innovation!)
* 1596 – The first water closet is installed in England (probably the most important thing of this list, let's be real)
* 1696 – Peter the Great becomes sole Tsar of Russia
* 1796 – The first draft of Pride and Prejudice is completed; 'Auld Lang Syne' is published for the first time
* 1896 – The first modern Olympic games take place in Athens
* 1996 – Dolly the sheep is cloned in Scotland
96 sure is an important number with a decent track record of making things happen throughout the ages. Could $96 million be your lucky number too? Don't miss your chance to win big — play Mega Millions online today!