We promised things are about to get hot, and Mega Millions did not fail to deliver! Tuesday's draw may not have brought us a big winner, but the current jackpot is a 'winner' in itself. A phenomenal nine-digit prize is on the line this Friday! The US Mega Millions lottery is making December the festive month it's supposed to be for lottery lovers!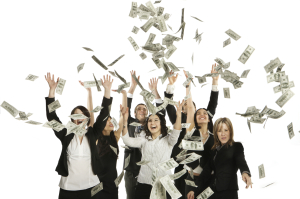 This is the second jackpot in a row to roll over past the $100 million mark, after over a month without a main prize winner. Last time this happened, the jackpot managed to build up to an incredible $321 million before it was finally won – hopefully, you won't have to wait longer than until this coming Friday to become a multimillionaire! On the other hand, all of us vividly remember the Mega Millions jackpot of December 2013, when it rolled over to become the year's highest jackpot of 2013 with a final amount of $648 million! Time is too short for the jackpot to reacht his amount, but it could still grow out to be an enormous jackpot in the last draws of the year – if it keeps rolling over!
$1 Million Winner Missing
A second prize winning Mega Millions ticket is about to expire and, if not confirmed soon, might lose its $1 million value! While the second prize is not a jackpot, it still offers a sure way to become a millionaire. The winning ticket was for the June 17th, 2014 draw, and the deadline to claim the prize is Sunday, December 14th. If you happen to have a Mega Millions ticket for that particular draw that you didn't check yet, NOW is the time to do so!
Mega Millions Winning Numbers, December 9
The numbers to come up in the Mega Millions draw last Tuesday were: 27, 45, 49, 51 and 52. The Mega Ball was 14 and the Megaplier was 5 – for the third time in a row! Unfortunately, not only was there no jackpot win – we didn't record a second prize win either. Who knows, things might change drastically this Friday. Don't miss out on your chance to win a US nine-digit jackpot and proudly represent the Australian lottery playing crowd across the world! GO AUSSIES!