Did you win the Mega Millions 393 million USD jackpot? Did you purchase your ticket in Illinois by any chance? If so, it would be wise to check the ticket and see if you are the winner of the August 11th draw!
According to information released by Mega Millions, the winning ticket was a Quick Pick sold at Nick's Barbecue in Palos Heights, Illinois. The lucky retailer at that restaurant will receive a $500,000 selling bonus. Not bad for just selling lottery tickets!
The winning numbers in the draw: 23 – 33 – 53 – 56 – 58. The Mega Ball number is 06.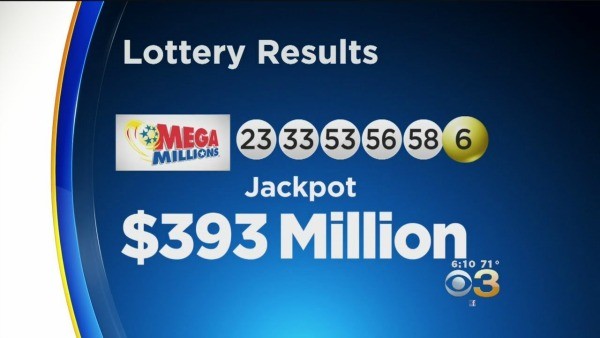 Did you check your ticket now? Are you the big winner?
Did You Win the Mega Millions 393 Million USD Jackpot?
Here's what you should do if your ticket is the lucky one. Sign the back of it right now! Then, put it in a very safe place! Next, keep your mouth shut! It's okay to celebrate with your loved ones, but don't let the press or your neighbors know about the big win just yet. Consult financial and legal advisers. And when you are ready, make your way to one of the five Illinois Lottery prize centers.
You have one year to claim your Mega Millions jackpot prize!
By the way, this jackpot was the fifth largest Mega Millions jackpot ever! If the lucky winner decides to take a one-time cash payment, his/her prize will be $246 million. Deduct federal and state taxes and it's still quite a handsome prize.
So, was it you? Did you win the Mega Millions 393 million USD jackpot this time? It's time to purchase your Mega Millions tickets in time for the next draw. Good luck!
Furthermore, for more information about the Mega Millions 393 million USD jackpot, see how it compares to previous Mega Millions jackpots: