Mega Millions changes are coming, and they're coming very soon! The changes will happen later this month and the direct result is that Mega Millions jackpots will be bigger than ever before. In fact, we may have a situation very soon when Mega Millions offers a billion dollar jackpot!
Mega Millions has always been in direct completion with its fellow American lottery, the Powerball. The main competition has been the size of the jackpots these two lotteries offer. In August 2012, Mega Millions set a world record when it awarded a $656 million jackpot to three lucky winners. And then Mega Millions almost surpassed its own record when it awarded a $648 million jackpot to two lucky winners in December 2013. It seemed like Mega Millions would be impossible to beat!
Along came Powerball, which changed its rules in October 2015. These changes made it harder to win the Powerball jackpot. Just a short time later, Powerball's jackpot began an epic rollover series. Finally, Powerball awarded a $1.58 billion jackpot in January 2016. This is still the biggest lottery jackpot ever awarded.
Powerball almost broke its own record when a single lucky winner from Massachusetts won a $758.7 million jackpot in August 2017. Powerball can definitely claim to be the biggest, most popular lottery in the world.
But, all this may change!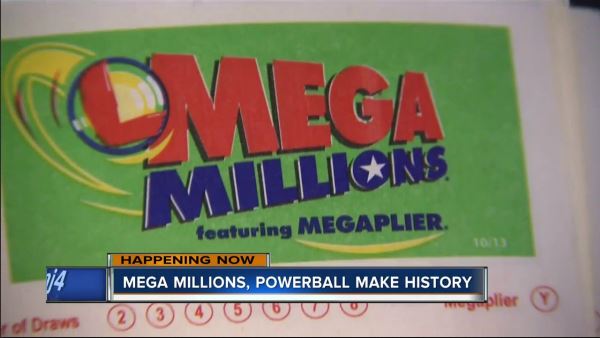 Mega Millions Changes Are Coming, But What Are They?
The changes in the Mega Millions lottery start with the draw on Tuesday, October 31, 2017. That means that all tickets purchased for this draw will go according the new rules.
The first thing that players will notice is that the cost of a Mega Millions line will go up. It used to be that Powerball was more expensive. Now tickets for both of these major lotteries will cost the same.
Another similarity is the starting guaranteed jackpot. Whereas Powerball's starting jackpot is $40 million, the starting jackpot of Mega Millions has been $15 million. Well, no more. Starting with the draw at the end of the month, Mega Millions will also offer a $40 million starting jackpot.
But that is where these similarities end. Mega Millions will change its guess range. Starting with the October 31st draw, players will select 5 main numbers from a guess range of 1-70 and an additional Megaball number from a guess range of 1-25. As a result, it will become more difficult to win the Mega Millions jackpot. And that means the jackpots will be higher than before.
There are additional Mega Millions changes, including the fact that many of the secondary prizes are being doubled! All of these changes mean that it will be more exciting than ever to play Mega Millions. Purchase your official Mega Millions lottery tickets now!
See also: