Let's hear it for the US Mega Millions giant jackpot which has gracefully risen to an astounding $310 million! Wouldn't it be ideal to hit the jackpot with your single ticket and walk away with all that loot? Most people only dream of such a chance, but the fact remains, it can happen to anyone. You just have to get in there and play the game. The primary goal is the jackpot, of course, but we shouldn't neglect the second prizes either. For years, the US Mega Millions lottery has been producing millionaires with almost every draw. There have been hundreds of millionaires in recent years.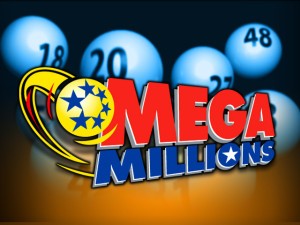 Single Millionaires – Second to None
We musn't forget that the US Mega Millions lottery yields millionaires all the time. In fact there has been a new millionaire crowned with almost each draw for the past few years. The second prize, which involves matching all five white balls, also makes you an instant millionaire. If you play the Megaplier in addition to the regular ticket, you can further enhance your prize up to five times the original amount.
A Giant Jackpot and Hundreds of Millionaires
In addition to the jackpot winners ranging from $12 million to $326 million, for the past few years there have been hundreds of $1 million and above second place prize winners matching all five white balls, some increasing their winnings two, three, four, and even five-fold due to the Megaplier number. In fact, there have been five winners who increased their $1 million prize to $5 million with the use of the Megaplier number and seven winners who increased their $1 million prize to $3 million with the use of the Megaplier number. The Megaplier number, by the way, only enhances secondary prizes; not the jackpot.
Food for Thought
So there's something to think about when you feel it may be hopeless to play the US Mega Millions lottery because the jackpot is so high and everyone and their mother is going to be playing. Many people think that they have a better chance of winning when there are fewer people playing, but this is not true unless you are entering a raffle where a winning ticket is pulled from all of the entries. Also, the odds of the lottery's random numbers matching your ticket's numbers are not affected by the number of people who have tickets. Think of it in another way. If only one person bought one ticket for the lottery, is that person guaranteed to win? Absolutely not! The fewer people who play, however, the lower the odds of multiple winners there will be. Please do keep in mind that besides the jackpot there are many more millions of dollars ready to be given away as secondary prizes. Now get out there and play. Try playing online Good luck!