There ain't no cure for the summertime blues. And this summer, temperatures are skyrocketing! It's getting very hot. But, don't be blue! The weather is not the only thing that is getting hot. Play the lottery and you'll see the Mega Millions heating up as well. The current jackpot is a sizzling $217 million, and this is one lottery you've just got to play. Get your Mega Millions tickets now!
Eddie Cochran was just 19-years-old when he recorded "Summertime Blues" and the song became a bit hit with teenagers. They could relate to the lyrics and saw Cochran as a rebel with a guitar. Like James Dean, Cochran died at very young age; he was just 21 when he lost his life in a traffic accident while riding in the back seat of a taxi.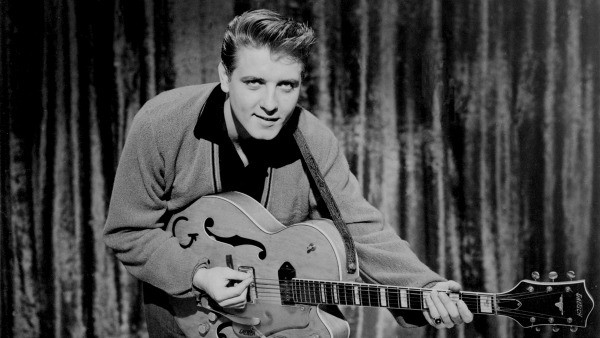 "I'm gonna raise a fuss, I'm gonna raise a holler

About a workin' all summer just to try to earn a dollar"
Like many teenagers, Cochran was told by his parents that he needed to get a job to earn some money, and if didn't, he wouldn't be allowed to use the family car.
"Sometimes I wonder what I'm a gonna do

But there ain't no cure for the summertime blues"
Would Eddie Cochran have played the lottery? We'll never be sure about that but he did fantasize about taking two weeks off, taking a fine vacation. And, Cochran wrote the song long before there was a multi-state lottery offering a multi-million dollar jackpot prize. He had no idea that playing the Mega Millions could be a cure for the summertime blues!
Mega Millions Heating Up This Summer!
The Mega Millions jackpot has been rolling over since it was last won in a draw on April 28, 2017. As of this moment, the jackpot stands at $217 million, which is the largest, hottest lottery prize in the world. Mega Millions is heating up!
The Mega Millions jackpot is sizzling, but so is the jackpot of its rival American lottery, the US Powerball. Powerball is offering a $172 million jackpot, giving summertime lottery players a chance to win two scorching jackpot prizes.
Mega Millions has draws on Tuesdays and Fridays while Powerball stages its draws on Wednesdays and Saturdays. Buy your Mega Millions tickets now and also play the Powerball. You could win them both!
There may not be a cure for the summertime blues, but playing the lottery and winning a sizzling hot jackpot would certainly help!
See also: