The Mega Millions jackpot is currently $162 million – that's the biggest jackpot prize in the entire world! When we dream of winning the lottery, we dream of winning it big. Playing the Mega Millions and winning such a prize could make your wildest dreams come true! So, how do you choose which numbers to play? One way to fill in your lottery ticket is by including the Mega Millions hot numbers.
What are hot numbers? Aren't all the numbers on a lottery ticket essentially equal? Isn't that what a random draw is all about?
Random or not, it definitely seems that some numbers are selected more than others. That's what makes them hot. And choosing hot numbers could give you an advantage on your way to winning the jackpot.
On the other side of the scale are the cold numbers. Some numbers don't get selected as frequently as the others. That's what makes them cold. Perhaps it's wise to choose numbers that haven't come up in a lottery draw in quite a while. Will they be selected this time around?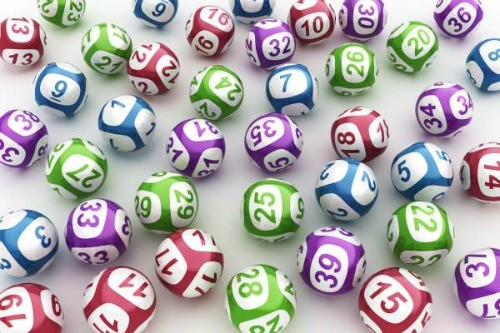 Numbers Selected in Recent Draws
The numbers selected in the most recent Mega Millions draw on Tuesday, January 17, 2017, were: 20, 31, 54, 56, 59 and the Mega Ball was 3. How frequently have these numbers been selected?
The previous time the number "20" came up in a draw was on January 10, 2017, and "59" was also among the winning numbers in that draw. Just a few days before, "54" came up in the draw on January 6th.
The number "31" appeared as one of the winning numbers in the Mega Millions draw on November 1st, 2016. The number "56" showed up as a winner on September 13, 2016.
As for the Mega Ball, the number "3" appeared in the recent draw for the first time since October 21, 2016.
Does all this information make these numbers "hot" or "cold"? Or is this not enough information?
Mega Millions Hot Numbers
The Mega Millions hot numbers in 2016 were: 2, 46, 48, 31, 39, and 17. The Mega Millions cold numbers in 2016 were: 67, 75, 72, 61, 60, and 64.
In Mega Millions draws from 2013 to the present, the hottest numbers were: 2, 11, 25, 35, 41, and 51.
And finally, Mega Millions draws dating back to September 6, 1996 show that, the hottest numbers were: 2, 31, 39, 46, and 48, with 17, 29, and 35 close behind.
In all of these statistics, you can see the number "2" quite frequently. With this in mind, do you think "2" is the hottest Mega Millions number of all?
Which Mega Millions Numbers Should You Choose?
Whether you use the Mega Millions hot numbers or not, you should be comfortable with your selection. Sometimes you just need to go with your gut, and other times it's best to do a Quick Pick and let a computer randomly select your numbers.
So with a $162 million jackpot at stake, you should hurry and purchase your Mega Millions tickets today!