The US Mega Millions jackpot continues its climb, with just a couple of draws left before we reach a 9-digit first prize, which is more than a good reason to look forward to it! By now all you loyal Mega Millions player probably know how to play, but we here at us-megamillions.com want to make sure you also know how to win! Read below, click here and let's start winning!
Buy a Bundle – Make a Bundle!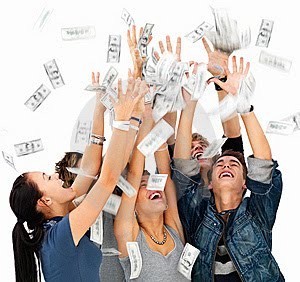 The odds of winning the lottery are not huge. Winning a prize is not a miracle, but winning an $84 millions (or even larger) jackpot is not something that happens to a lot of people. It would be great if you could buy one line, fill in six numbers and win the jackpot, but it just doesn't go like that. Not usually, anyway. However, if you can buy more than just one line, you could raise your chances of winning – makes sense, right? Because predicting those six winning numbers in just one try is quite a challenge.
We offer you a solution – syndicates! In a syndicate, a group of lottery players purchases a multi-line lottery ticket together, thus increasing every participant's chance to win. No need to go looking for lottery players on your own – you can choose your favourite Mega Millions syndicate and join anonymously!
How exactly does it work? Well, there are four types of syndicates: Random Selection, where numbers are chosen randomly for a specific number of lines; Systematic, which covers 7-14 random number combinations; Additional Number Match Guaranteed, which contains all possible additional number combinations; and Guaranteed Number Match, where each line has one changing number, covering the entire guess range of the lottery.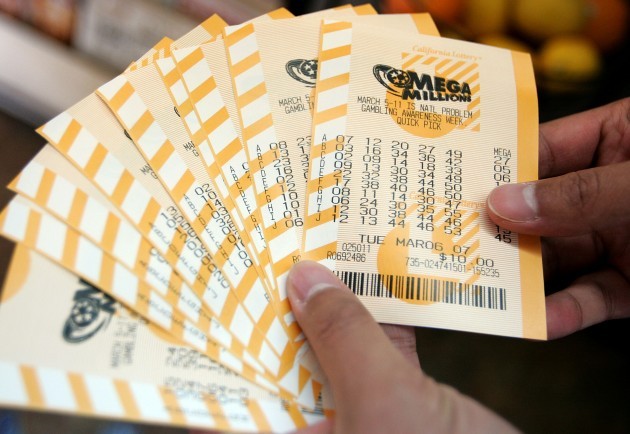 When you join a syndicate, you decide how many shares you'd like to purchase. Each syndicate is split to even parts, so the more shares you purchase, the bigger your win will be! But why settle for just a few shares, for just one syndicate? Bundles provide you with the option of joining multiple syndicates for the same lottery, increasing your odds to win even more!
Bundles don't just allow you to participate in a few syndicates at the same time, they also include a personal entry – you know, the old fashioned single ticket. This way you get to enjoy the incredible increased odds of playing multiple syndicates, and still stand a chance of winning that giant Mega Millions jackpot all by yourself- with your own lucky numbers!
Latest Mega Millions Results
This past Tuesday's winning Mega Millions numbers were 7, 9, 24, 38, 52, Mega Ball 1 and megaplier x5. The draw yielded no first or second prize winners, but four lucky ticket holders who opted to play with the megaplier option, walked away with $25,000 (instead of the default $5,000 prize amount).
Take our word for it, Mega Millions fans: there's a better way play! Buy a bundle today and win a bundle tomorrow!