Its American 'brother', the US Powerball lottery, just fell last weekend, but Mega Millions is still going strong! The all-time US lotto favourite is now on top of the American jackpot chart, giving players a chance to win $70 million in the upcoming draw on Tuesday, December 2nd!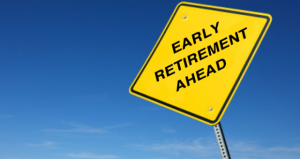 Only a day before the US Powerball $90 million jackpot found itself a winner, the US Mega Millions jackpot rolled over for the seventh time in a row. We are, as always really, slightly ambivalent regarding this rollover streak. On one hand, we would have hoped for one of our players to hit the jackpot by now, but on the other hand, there's a chance for you to win an even bigger prize in the next draw! Or the…
Black Friday's winning Mega Millions numbers were as follows: 8, 26, 29, 36, 47 and Mega Ball 10. Draw results were rounded off with Megaplier number 3.This Tuesday, a $70 million jackpot is on the line, and if you play your numbers right, you might be paving your way to an early retirement!
Remember guys, you don't have to crack all winning numbers to become a US lotto millionaire! With 'just' the five correct main numbers you'll win a $1 million prize that can be easily multiplied by up to 5 times with use of the amazing Megaplier feature. We're in dire need of a second prize winner, since the Mega Millions draw on November 28th unfortunately did not bring forth a second prize winner either. If it had, that person would have won $3 million – but only with an activated Megaplier (otherwise it would have been the standard $1 million second prize)! $3 million, that is AUD $3.5 million, people! That's the kind of money that can go a long way!