In an auction held at Christie's, the lyrics to American Pie were sold for $1.2 million (AUD$1.55 million). What does one get for that kind of money? 16 pages with 237 lines of manuscript (including lines that didn't make the final version) and 26 lines of typed text which could have very revealing information about the song's meaning. Sure "American Pie" is a classic song, but the amount of money has left people shaking their heads. We here at us-megamillions.com would much rather win millions than spend millions in another all-American classic, Mega Millions.
Recap of Mega Millions 7 April Draw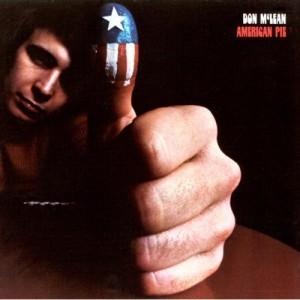 Tuesday night's draw saw yet another jackpot rollover. No tickets matched the winning numbers — 5, 15, 22, 26, 64 and Mega Ball 6 — increasing the current jackpot to a fantastic $39 million (AUD$50.6 million). One millionaire came out of Tuesday's draw when a ticket sold in Florida matched the five main numbers for a total prize of $1 million. Unfortunately the ticket holder didn't have the megaplier which would have quadrupled the winning amount this draw, but a million dollars can buy a lot of things (just not the American Pie lyrics).
Get a Slice of American Pie
If you want the chance to win your own slice of the Mega Millions jackpot, then go online and buy a Mega Millions lottery ticket. You can't win if you don't play. Become a part of the American lottery Dream today!