A single lotto ticket scooped up the entire $321 million Mega Millions jackpot this Tuesday. The winner, a New Yorker, guessed all the winning numbers, including the extra Mega Ball, and can now enjoy the biggest Mega Millions jackpot prize won by a single ticket holder – ever!
Tuesday's Mega Millions draw was one of the most exciting lotto draws we have seen in a while. The jackpot was on its 20th rollover and ripe for picking. Lotto players from all over the world bought Mega Millions tickets, hoping to turn extremely rich. The $321 million jackpot was finally won, after months of anticipations, by a single ticket. The winning numbers: 9, 15, 24, 39, 41 and Mega Ball 1.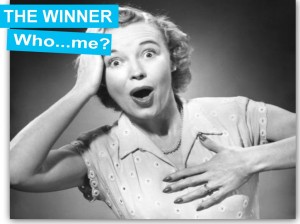 The winning ticket was sold in New York, and details about its owner are not out yet, so there's no way of knowing if it was bought by one person or a group that will share the prize between its members. Jackpot winners can't stay anonymous in New York, so more details are sure to come soon.
More Mega Million Winners Turn Millionaires
New York luck extended to another local player who won $4 million! He did so by matching the five main numbers required for winning the second prize. Your are probably asking yourself how a $1 million fixed prize suddenly turned into $4 million? Well, this lucky player was wise enough to use the Megaplier feature that multiplies secondary prizes with a number from 1 to 5. Three other winners got lucky as well, but not that lucky, and only took the standard $1 million second prize. Better keep that Megaplier option in the back of your mind when you play the Mega Millions lottery!
It will take some time for Mega Millions to reach those prize heights again, but any lotto player would be ecstatic about winning the starting $15 million jackpot as well. Will you be $15 million richer this weekend? Buy your ticket for Friday's Mega Million draw now and you might!