In July, an Indiana family identified as Warren D, LLC. became Mega Millions jackpot winners and won a $536 million jackpot prize. This was the third largest Mega Millions jackpot ever!
The family chose to take the lump-sum cash option of $378 million (before taxes). The final payout after taxes: $271 million. Quite an incredible prize!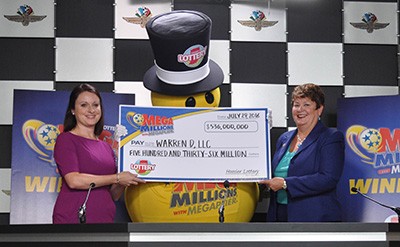 "The family feels extremely blessed but also overwhelmed," said family spokesperson Lauren Littlefield. "They have chosen to remain private to protect the safety and well-being of their children. Their priorities are to use the winnings to pay off debt, plan for their children's futures, and take care of their family long-term."
What do other Mega Millions jackpot winners do with their prizes?
Washington resident Michael Burkett, who won a $157 Mega Millions jackpot in March, said his first purchase would be an Alienware PC from Dell. What next? Burkett, apparently a fan of electric vehicles, told Washington Lottery officials that he has his eye on a new red Tesla. Obviously, even after these purchases Burkett still has prize money to burn!
Finally, Staten Island homemaker Nancy Viola was the sole winner of the $169m Mega Millions jackpot in January 2016. Following the draw, Viola created a limited liability company, The Orbity Fund LLC.,. Also, Viola chose to receive her Mega Millions prize as a one-time lump sum payment. As a result of that decision, she received $64,796,160 after required withholdings.
What did Viola do with her prize money? "I've thought about my plans, and I want to make some investments and just be secure for the future," she told lottery officials.
What would you do if you won the Mega Millions jackpot? Would you follow the examples of the Mega Millions jackpot winners listed in this article?
Play Mega Millions now and win the jackpot! (Seems like only then will you need to decide what to do with your prize).