After fifteen rollovers, the US Mega Millions jackpot was finally won – and by none other than a resident of 'Noo Yoik' – or New York as people from outside the metropole say. The first Mega Millions rollover series of 2016 resulted in an amazing $165 million jackpot and with this superb start we can't wait to find out what else this year has in store for us! Mega Millions may have lost its world record for now, but this year could very well be the year for Mega Millions' very own billion dollar race. If the Powerball jackpot can reach the ten figures, the Mega Millions main prize can, too! So, while the world focuses on the US Powerball lottery, with its larger than life jackpot, this is your chance to make the Mega Millions jackpot yours while everyone's busy! Play Mega Millions now for a chance at $15 million this Tuesday!
Selling a Winning Ticket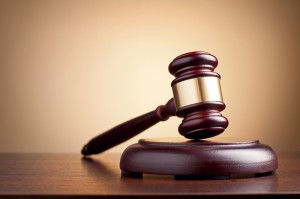 Winning the lottery isn't easy and although people around the world win jackpots on a daily basis, it's still considered a rather rare occurrence. But what happens when winners aren't interested in their winning ticket? This strange question brings us to our story this week: a 73-year old ex-con from Michigan is selling his $1,000/month worth lottery ticket to pay off his debts.
Donald Magett, the ticket holder, won the Cash4Life $250,000 prize back in 1984, with an annual payout of $12,000. After a successful career as a police officer, Magett retired in 1997 to start a new career as a private investigator. A decade later, Magett found himself in prison for money laundering, among other charges, for a total of six years.
The 'guilty' verdict wasn't just about doing time, it also meant debt for Magett – a lot of debt. $190,000 in taxes and more than $500,000 in restitution. In order to cover his enormous debts, Magett decided to auction his winning ticket for a starting amount of $30,000, in hopes that it would climb much higher, in $25 increments.
Sounds like a good deal? Would you go for it? If you take into account that the average lifespan of an American male is about 79 years, that leaves you with 6 more years of payments, which accumulates to; $1,000 * 12 = $12,000 per year, and $72,000 in total. The problem is, of course, that no one knows how long this bloke will live, making the purchase a bit risky.
Mega Millions Results
We are not a fan of such shortcuts – when you like lotteries, play them like the are meant to be played! Purchase your very own winning ticket for the Mega Millions lottery jackpot and take home an amount of $15 million! Friday's draw pulled out winning numbers 11-39-51-57-75 and Megaball 2. Two ticket holders, from Maryland and Texas, matched 5 numbers and became millionaires! Care to join them? Click here and start playing Mega Millions!