On 29 May, Mel B, aka Scary Spice, turns 40! We here at us-megamillions.com loved dancing to the Spice Girls back in the day, and it's kind of scary to think Scary Spice is turning the big 4-0. Makes us feel a wee old, but there are some good, non-scary things that come with being an adult. Like being able to purchase Mega Millions tickets and celebrating Mel B's birthday with a possible jackpot win! And the least scary thing in the world is getting a chance to be an instant millionaire. After all, who doesn't 'Wannabe' a Mega Millions megastar?
Spice up your life with Mega Millions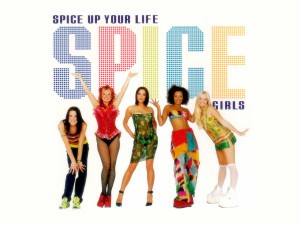 Mega Millions still remains at the top of the lottery charts! It's not just the biggest jackpot in the US — indeed the whole world pales in comparison to this week's mega jackpot. Last Tuesday, we witnessed yet another Mega Millions rollover as the jackpot increased to an amazing $233 million (AUD$300.8 million). Imagine what you could do with that kind of money. You could buy a mansion by the ocean, go on marvelous holidays, and even get the Spice Girls to reunite for a private concert. Now that's good living. Buy Mega Millions tickets online today and you could be a lottery superstar this Friday night!
Join a Mega Millions syndicate like a star!
Not everything has to be the top to be spectacular. Even though the jackpot rolled over last Tuesday, two tickets sold in California and Michigan still matched all five main numbers for a total prize of $1 million. But if you have your heart set on the big win, why not join a syndicate? A lottery syndicate is a bit like joining a superband; it's a group of lottery players who buy lottery tickets together and divide any winnings evenly by shares. Syndicates have many advantages including better odds, lower costs, and increased fun. Because a group of people can buy far more tickets than an individual player, there are more chances to win. Some syndicates even have 1000 lines (1 line = 1 lottery ticket) — that's 1000 chances to win! Because multiple people are buying into the group, you share the costs. If you want more of a potential jackpot, all you have to do is buy more shares of the syndicate. And last but definitely not least, syndicates make playing the lottery more fun because you're playing with other lottery fans. So whether you want to be Scary, Ginger, Baby, Sporty or Posh, join a Mega Millions syndicate today and reap the rewards this Friday!