A small victory, that is what we would like to call the fact that the beloved US Mega Millions lottery managed to pass the highest jackpot amount this year in the current rollover streak. The highest jackpot so far was the $165 million jackpot, won on January 8. Since then, we have witnessed a $157 million jackpot, and now the jackpot jumped to a marvelous $174 million amount, and we might be in store for even more! It seems like the Mega Millions lottery is really starting to get in the rollover groove, which is definitely a good thing after no less than 19 rollovers so far! Now, it's time for the jackpot to start leaping towards bigger amounts, because the number of rollovers might be impressive, the average rollover jump is far less impressive: below $10 million. With no competition in sight, Mega Millions is definitely gaining momentum with the lottery loving public, and this could easily translate into a jump toward the $200 million – if another rollover will happen. If you don't want that to happen, you should buy tickets fast, play your lucky Mega Millions numbers in Tuesday's 17 May draw, and cash in on the biggest jackpot today!
The Mega Millions Lottery Needs a Miracle
Almost 20 rollovers on the way in this series in which the $200 million mark is in sight, but not yet crossed – even a blind lottery fan can see that it will truly be a miracle if Mega Millions will come close to its own record of $656 million, let alone the $1.6 billion US Powerball owned current world record. But, lottery balls can roll in mysterious ways, so we will not say it's impossible for the current Mega Millions jackpot to grow beyond a certain amount. Let's just take it one draw at a time and see where things will come to a halt. Miracles do happen, sometimes.
Megaplier, don't forget the Megaplier!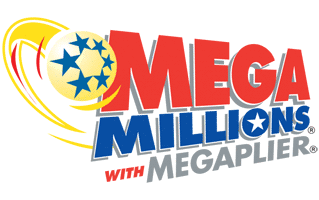 It's always a good time to remind you to activate the Megaoplier multiplier option on your Mega Millions lottery tickets. Many people tend to forget this option, and we honestly cannot think of a good reason to explain this behaviour. The Megaplier can multiply secondary Mega Millions prizes by a factor 2 to 5 – this goes for all available prize categories except for the jackpot prize. Theoretically, your $1 million second prize could turn into a $5 million jackpot-like prize! Do yourself a favour and keep this option in mind!