Another rollover jumped the US Mega Millions jackpot to a fantabulous size of $218 million, after last Tuesday night's draw. This is the biggest Mega Millions jackpot of the year so far and also the largest lottery jackpot in the world today. One worthy of your undivided attention! With the anticipation and the excitement over the next draw rising, you'd better make sure to buy US Mega Millions lotto tickets online soon, so you won't miss this grand occasion. Friday, May 27, is the day – mark your calendars, people!
What to do with $218 Million?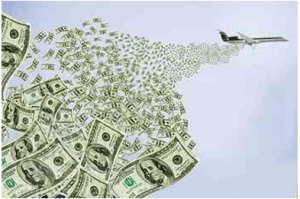 Pondering over all kinds of lottery trivia, you could be asking yourself right now: "If I won the top prize in the US Mega Millions Lotto, what would I do with the $218 million?" That's a tall order, but we'll try to put it into perspective for you. Ask what Mexican
president Enrique Pena Nieto would do with $218 million. He'd tell you that he would buy a new Boeing 787. His new presidential plane will be the most modern and efficient plane used by any world leader. It will be able to fly for 20 hours straight without refueling. It comes complete, of course, with a private presidential suite. Imagine that! Is that what you would do with your $218 million? Probably not.
The average American football player makes a very decent salary, which is probably an understatement. The salaries of all of the National Football League players combined, even if there is always a cap set on those salaries, equals a crazy amount of money, in the hundreds of millions of dollars. Did you know that they just raised the official salary cap for the NFL for 2016 to – you guessed it – $218 million! Your jackpot win could pay the salaries of all the NFL players combined for 2016! Leicester City FC, the brand new English League champions (we're talking European football now) could earn $218 million for winning the Premier League title, their first title in history. You see, $218 million is all around us! A $218 million US Mega Millions lotto jackpot could be another addition to the existing $218 million dollar stories!
Mega Millions Second Prizes Count
If you don't hit the jackpot, there are still the awesome secondary prizes that you could be entitled to. Those "booby prizes" are definitely nothing to sneeze at. On May 20, two players in California and Iowa matched all five white balls and waltzed off with $1 million in prize money each! To make the secondary prizes all the more interesting, we strongly advise you to use the Mega Millions multiplier feature, the Megaplier, that can increase your winnings to an amount up to five times as big!
Good luck!