Good Friday and Easter are upon us, a perfect occasion (much like any other occasion) to purchase one or more Mega Millions tickets and join the upcoming draw for a juicy $30 million jackpot prize! While a large part of the world is preparing for another exciting Easter eggs hunt, one or more lucky ticket holders might start their spring feast early with a great win this Tuesday. Don't miss your chance to win big – get your Mega Millions midweek draw tickets online NOW!
A Decade of Tweets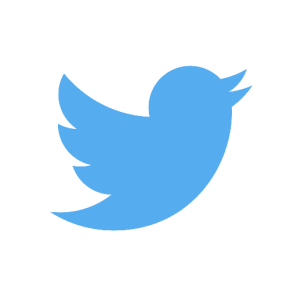 Ah, the resurrection of Jesus Christ. Of course, this offers plenty of reason to celebrate! Although you may be busy preparing for all the festivities later this week and during the weekend, you should take a couple of minutes to make sure you play for the $30 million jackpot US Mega Millions is offering this Tuesday, which can possibly make your Easter that much sweeter. And if Easter means nothing to you, than you'll have all the more time to think about those six winning numbers you need to guess!
While you're getting your number pick ready, there's another thing going on in the world: a social media milestone. Social media has been a huge part of modern society worldwide during the last decade or so. Networks with millions of users who interact on a daily basis have become a common sight. From celebrities to your little sister – everyone is using social media and will very likely continue to use it for years to come. One of these platforms, Twitter, celebrated its ten year anniversary yesterday, March 21st. "just setting up my twttr" was the first tweet in the world, written by co-founder Jack Dorsey – the rest is history.
As of 2013, more than 200 million users were registered, generating over 400 million tweets per day. In 2015, Twitter grossed $2.2 billion, mostly from advertising. That's more than three times the value of the biggest Mega Millions jackpot, $656 million, won by three players in March 2012! Let's focus on the $30 million available right now, which is still a huge sum that will make any winner ecstatic at the very least!
Latest Mega Millions Results
Friday's draw had no first or second prize winners, with a winning number selection of 5-8-57-59-73 and Megaball 13. Two tickets holders matched 4+1 and took home $25,000 each, after opting for the brilliant Megaplier, which turned out to reach the maximum value of 5! This Tuesday, the Mega Millions jackpot is yours for the taking – click here and get your ticket today!