This is the sixth time in a row we make the following statement: "the last Mega Millions draw did not have a jackpot winner". America's favourite lottery jackpot got another $9 million 'injection', and is slowly growing towards a nine-digit mark. This Friday, in the last US Mega Millions draw of November, you'll have another shot at winning this dearly beloved US lotto jackpot, that currently stands at an attractive $61 million.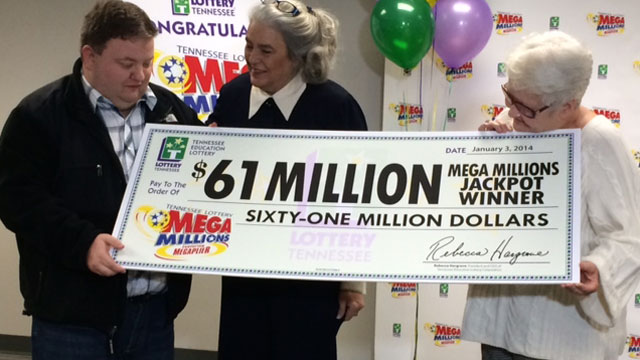 We had no Mega Millions jackpot winners since a single ticket holder from New York snagged one of the biggest jackpots of the year, and also in Mega Millions' history, and padded his bank account with $321 million (before taxes), on November 4th. We love to see the jackpot rise to insanely high amounts, but we equally love announcing jackpot winners! We do have a bit of a preference for the latter, actually, so if you feel lucky – this is your time! Win it and we promise to write a nice article about your fabulous win! If the jackpot will find a winner on Friday, it won't be the first time a $61 million Mega Millions jackpot is won – by the looks of it, the previous winner of this amount, was a bit overwhelmed. We fully understand that – we would be, too!
What $61 million can do
Surely, you know how expensive health insurance is these days, also in Australia. While the Medicare system is paid for through one's salary, it is still a considerable amount of a couple of thousand Australian dollar on a yearly basis. In the USA, in LA county to be exact, $61 million will cover the health insurance costs for 150,000 people! Just to give you a bit of an idea of how big the Mega Millions jackpot is!
November 25 Mega Millions Winning Numbers
The Mega Millions numbers drawn on November 25th were 10, 11, 29, 47, 56 and Mega Ball 4. Megaplier numbers 2 completed the draw results, that did not bring forth a jackpot winner and, since no player matched the five main numbers, not even a second prize winner. Two winners did match four of the five winning numbers and won $1,000 each (or $2,000 if they opted to activate the Megaplier feature on their respective tickets).
Aussies – wake up! Your time to win the Mega Millions jackpot is now! Why should only Americans win some Mega Millions bucks when you can too, and just as easily! Buy your Mega Million ticket(s) online from Australia today and $61 million (AUD $71 million) could be yours this coming Friday, 28 November! Best of luck to you!