The guaranteed Mega Millions jackpot in the upcoming draw is an incredible $137 million! Even winning a second division prize of $1 million (or possibly $5 million with the Megaplier) would be a life changing event. Imagine how fabulous it would be to win such a Mega Millions prize! On the other hand, how horrifying it would be to have a winning ticket and not claim your prize!
The following story of an Oregon man who claimed his $1 million prize just eight days before his ticket expired would never have happened if he had decided to purchase his Mega Millions ticket online at a reputable ticket purchasing service. Fortunately for him, he claimed his Mega Millions prize in the nick of time!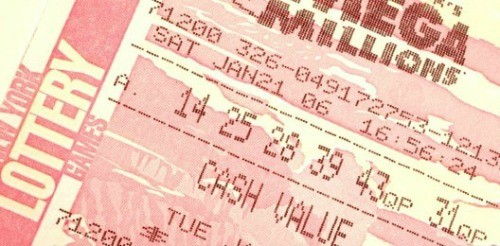 Mega Millions Prize Almost Went Unclaimed
An official at the Oregon Lottery said that someone had purchased a winning Mega Millions ticket last year in Newport, Oregon. That ticket was about to expire.
"If you have the winning ticket, sign the back immediately and call the Oregon Lottery ahead of time to schedule a time to come in to claim the prize," said Patrick Johnson. He called on Newport residents and anyone who had visited the city at the beginning of 2016 to check their tickets.
Luckily for local resident Joemel Panisa, a snowstorm hit the Oregon coast this month, forcing him to stay at home. While cleaning his office, he came across an envelope with a Mega Millions ticket inside. Having heard about an unclaimed ticket, Panisa checked his numbers online and discovered that he had won $1 million.
Panisa purchased his Mega Millions ticket on January 13, 2016. His ticket matched the winning numbers selected in the draw: 29-41-53-54-70. He would have won a $22 million Mega Millions jackpot if he had also matched the draw's Mega Ball number of 12.
According to lottery rules, the ticket would have expired on January 15, 2017, one year after the draw.
Where Would the Mega Millions Prize Go If Not Claimed?
More than $5.9 million in unclaimed lottery prizes went into Oregon's Economic Development Fund in fiscal year 2015. With his win, Panisa became Oregon's fifth $1 million Mega Millions prize winner since the game began in 2010.
There are a few lessons to be learned from this story.
1) Remember to check your Mega Millions tickets.
2) Clean out your office from time to time, even if it doesn't snow.
3) Purchase your Mega Millions tickets online so that there would be no chance you would forget to collect your prizes.