US Mega Millions – the lottery jackpot that just keeps growing. Unlike the rolling stone that gathers no moss; the US Mega Millions jackpot keeps on rolling and keeps on gathering dough – lots of dough! At $280 million it is the largest Mega Millions jackpot since November, 2014! This jackpot will rank as the 12th largest jackpot offered in Mega Millions history.
Mega Millions Rising with Elusive Jackpot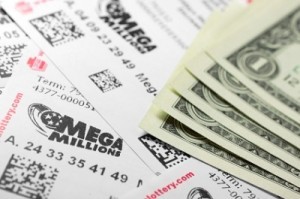 Although the jackpot has remained elusive since it was last won at $157 million on March 8th, there have been almost 36.8 million winning tickets sold for other prize levels since that date. In fact, in the last drawing on Tuesday, two tickets matched the five white balls to win $1 million each. The tickets were sold in Michigan and Colorado.
How Quickly They Grow
It's quite curious how these jackpots grow especially since they start off at a "mere" $15 million. It's no secret that the US Mega Millions grows by a minimum of $5 million per draw each time the jackpot rolls over. This makes people want to play more and the higher the jackpot the more people wants to participate.
The Lottery is Very Accessible
Other reasons involved in this huge jackpot have to do with the accessibility of the lottery. There are very many ways to play and many venues for purchasing ticket. The Mega Millions lottery is available in 44 US States plus Washington D.C. and the Virgin Islands. It wasn't always as such, though. When one jackpot reached a record-breaking $363 million in the year 2000 people started to focus on multi-state games. As the interest in the games grew so did participation.
Play Anywhere, Anytime
Did you know that you can even play US Mega Millions right at the gas station pump? It's true. A limited number of gas stations allow you to swipe your debit card right there at the pump and then drive along your merry way with your numbers for the next jackpot drawing and the participants in this program are growing. Of course your tickets can also be purchased in the traditional brick and mortar establishment as well as online. Sites like theLotter offer you the availability to buy US Mega Millions tickets online. More ways to play should open up more reasons to play. There should be no excuses.