It's been eight NINE rollovers since a lucky ticket holder from NYC won the first Mega Millions jackpot of 2016 – a fabulous amount of $165 million. Due to the eight NINE-fold rollover, the jackpot to climbed to the amazing sum of $80 87 million – a jackpot that can be yours in tomorrow night's February 9 12 draw! Just before Valentine's Day – the most romantic day, or so they say, of the year – arrives, you can choose your favourite six numbers and be on your way to grab that immense Mega Millions Valentine's jackpot prize! Stop wasting time – play Mega Millions now and pocket one of the biggest American jackpots today!
Love is in the air – and so is the Mega Millions Valentine's jackpot!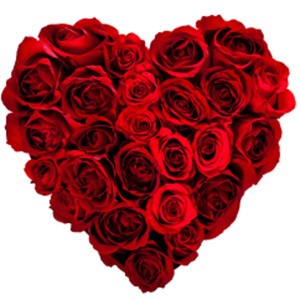 This weekend marks the international "love day", better known across the planet as Valentine's Day. Whether you celebrate it or not is up to you, but we do want to share a nice piece of trivia with you. Over the years, several fellow Mega Millions players did have more than good reason to celebrate Valentine's Day, as they were able to win Mega Millions' first prize just prior to the romantic holiday, offering them the opportunity to celebrate like royalty – or maybe even better than that!
The first Mega Millions Valentine's jackpot winner got lucky back in 2003. The February 11th draw yielded one winner, from Brooklyn, New York, of a massive $128 million jackpot. In 2004 a married couple from Winchester, Virginia, won an amazing sum of $239 million. Two years later, a single winner won $270 million, a Valentine's jackpot record that was broken in 2008, when a $275 million top prize was won by a Georgia resident.
2011 produced a $93 million Mega Millions Valentine's jackpot prize, which was split between winners from Indiana and Michigan. In 2013, two jackpots were won in February: a $19 million jackpot fell prey to a ticket holder from Michigan and a $26 million jackpot was won by a ticket holder from Maryland. Finally, in 2015, a New Yorker won a whopping $126 million in the February draw!
So, whether you've been dreaming about a vacation, beautiful pieces of jewelry, a new house, or any present for yourself or a loved one for this upcoming holiday – the Mega Millions is here to make it just a little sweeter!
Mega Millions Results
No first or second prize winners last week, because the set of winning numbers – 4, 6, 23, 55, 75 and Mega Ball 2 – remained unmatched. This Tuesday, the jackpot is yours for the taking! Click here and celebrate Valentine's Day like the king that you are – or at least like a Mega Millions jackpot boss!