With the current situation in the US Powerball lottery, our favourite US Mega Millions lotto is taking a seat on the backburner, so to speak. However, things can change rapidly and with another rollover and a Powerball jackpot winner in tomorrow's draw, Mega Millions could all of a sudden be offering the biggest North American jackpot once again! OK, we're running a bit too fast for our own good, but we're having a bit of a hard time with Mega Millions' current place in the shadow, as you may understand. Still, the $39 million jackpot that is at stake in tonight's Mega Millions draw is attractive enough to get a lot of players to take immediate action and buy a last minute Mega Millions ticket!
Mega Millions' Second Prize: a Real Treat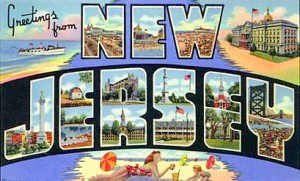 The player from New Jersey who managed to win the second prize in the last Mega Millions draw, must truly feel like a lottery winner. Not many lotteries offer a second prize of $1 million! Although, what our New Jersey player SHOULD have done, was activating the Megaplier! Why? Because that would have doubled his win, at the very least. It could have turned his $1 million into a $5 million grand win! But, we'll let bygones be bygones and we are thrilled for him (or her), even if he did miss out on a great opportunity.
What Are YOU Doing Tonight? Play Mega Millions!
We hope you're not going to let this $39 million jackpot going to pass you by! If you have important plans for tonight and you didn't have the chance yet to buy your Mega Millions tickets, you can still do it now. It will only take you a few minutes – because playing Mega Millions online really is that easy! Choosing the method that suits you best, will probably take up most of your time. Because we're offering a range of playing options: individual tickets, Mega Millions Lottery Syndicates, and the Mega Millions Lottery Bundles that combine the individual and syndicate options! Take your pick and start winning those Mega Millions!