US Mega Millions' jackpot is on the rise again, after seven consecutive rollovers. The jackpot is now set to $65 million, and while it's still considered a somewhat modest amount for this lottery (to this day the world record holder for the two biggest jackpots of all times!), there are many reasons to get excited! Will you be the next lucky winner? Will we get to welcome a non-US based winner? An Australian Mega Millions winner maybe even? Unless you lottery lovers start playing, we won't! Click the many available 'Play' buttons here at us-megamillions.com to buy your online Mega Millions tickets in the desired shape and form and take a shot at winning the biggest American jackpot currently available on Friday, October 9!
Imagine All the Money
Winning the lottery is great – who didn't fantasize about spending enormous amountys of cash money on all kinds of things you wouldn't normally get your hands on in this lifetime. Imagination can really run wild, the possibilities are virtually limitless – especially for the trained daydreamers among us. But while the thought of winning gives us all a thrill, there's something people tend to easily overlook when it comes to winning big sums of cash – taxes.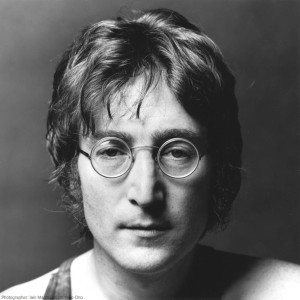 Taxes are necessary for a functioning society – it may not be nice, but it's a fact. Many lotteries, including the American Mega Millions lotto, deduct tax from prize amounts, ranging anywhere from 25% to 38%. Bearing in mind the old saying 'nothing is certain in life but death and taxes', this realization hasn't stopped critics from voicing their opinions throughout history.
Tax-related criticism, and other social criticism alike, is particularly apparent in the world of arts. Tomorrow, October 9th, marks the 75th birthday of one such artistic critic – John Lennon. Armed with his own wits and insights, Lennon was (both as part of the Beatyles and solo) able to speak the minds of his generation, and thus symbolized – and in many ways still does – social movement and change.
'Taxman', a song written by George Harrison and sung by Lennon, stands to voice the frustration of having to pay tax. The song was written while the band was experiencing its initial success in terms of fame and fortune, and after having realized that they could only keep a small portion of their earnings due to tax.
All in all, The Beatles provided the world with more than just music: it voiced the feelings and thoughts of an entire generation, while still being relevant today.
Latest Results: Jackpot on the Rise, so Play Mega Millions Now!
The winning numbers for last Tuesday's draw (October 6) were 17, 58, 63, 64, 66, Mega Ball 13 and Megaplier x3. First and second prizes remained unclaimed, meaning more money to be earned next time around! Tax obligations or not – wouldn't it be great to win $65 million? Click the buttons to play Mega Millions and get your ticket online now!