It's been six draws since the last jackpot was won on 2 June and the Mega Millions jackpot is now an impressive $64 million (AUD$82.5 million)! Because so many of us here at us-megamillions.com are '90s kids and/or gamers, we couldn't help but think of Nintendo 64 the second we saw this Friday's jackpot. Here's some tips on how to play Mega Millions like a pro gamer:
Level Up with a Megaplier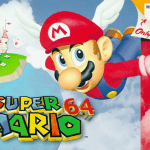 Who doesn't love getting bonus points when you're playing a game? Make sure to add the Megaplier when you purchase your Mega Millions tickets! The Megaplier is like finding a secret weapon while playing your favourite video game. It multiplies any secondary prize by 2, 3, 4 or 5 times. This includes the second place prize of $1 million! Buy a megaplier and you could win up to $5 million without ever hitting the jackpot.
Make it a Multi-Player Game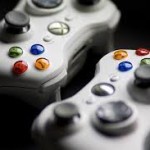 One-player games are fun, but sometimes it's better to break out another controller and play with someone else! While lottery is seen mainly as a solitary activity, there are ways to play with others. By joining a lottery syndicate, you can turn Mega Millions into a multi-player game. Buy tickets with other lottery players and split your prizes according to the amount of syndicate shares you purchase. With better winning odds and lower costs, joining a syndicate is a great way to turn lottery into serious fun.
Save your Game, Save your Lucky Numbers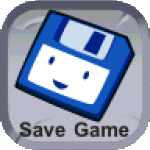 Nothing is worse for gamers than when a game shuts off or freezes before they save it. Starting over at level 1 when you made it all the way to 7 is a drag. It's like missing a lottery draw and then seeing your lucky numbers get picked. Don't let this tragedy happen to you — always save your video games and always save and play your lucky numbers. You can save your lucky numbers and play Mega Millions every draw automatically with a multi-draw package online.
Play Mega Millions like a pro and you could be $64 million richer this Friday!