There are many exciting events coming our way, but right now we're focused on two major ones that are coming up this weekend: the $31 million Mega Millions jackpot and the notorious Black Friday sales! Whether or not you're celebrating Thanksgiving really doesn't matter! Everyone is invited to join in on the heaps of fun! Purchase a US Mega Millions ticket and prepare the shopping list of your dreams!
Black Friday is back!
The holiday season: arguably the favourite time of the year for many of us. In the US, kicking off this majestic time of year is Thanksgiving – which is celebrated today (November 26th). The holiday takes place every last Thursday of November and is one of the major secular holidays. The tradition of celebrating Thanksgiving started in the US around 1621, when people gathered to celebrate a good harvest.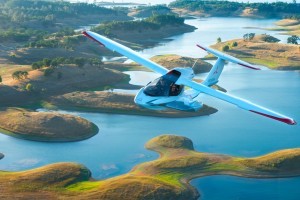 What's the best way to celebrate the beginning of the holiday season? Massive shopping sprees, of course! Sometime in the early 2000s retailers around the country started to offer huge discounts for one day – on the day that follows Thanksgiving Day – to kickstart the Christmas shopping season.
While sites such as Finder.com.au list all of the deals Aussies can enjoy during this day, our team at us-megamillions.com is thinking a bit bigger. Here are a few pricey presents you could potentially buy for your loved ones with a $31 million jackpot win:
One year world trip: for the humble sum of $75,000 you can purchase a trip around the world for an entire year and travel like a king to anywhere from Beijing to Mexico City.
Skin care: have a beauty-enthusiast in the family? A new caviar-based facial cream is out on the market, for the tiny sum of $2,200 it's yours.
Private leisure plane: cars and commercial planes are for simpletons – your family members deserve the very best! Luckily companies like ICON Aircraft are offering their A5 Amphibious Light Sport Aircraft for sale – for a mere $189,000 you can call yourself the owner of your very own plane!
Latest US Mega Millions Results
While you're busy finalizing your holiday season shopping list, here's what happened on Tuesday: winning Mega Millions numbers were 2-19-30-38-70 and Mega Ball 8, which prompted no jackpot winner. One Nebraskan managed to match five numbers and scoop the $1 million second prize – the biggest Mega Millions success of the week! This Friday could give you another reason to be thankful – there is a $31 million jackpot on the line! Play your favourite US lottery now and have the holiday season of your sweetest dreams!