We here at us-megamillions.com love everything about Mega Millions, but we'll be the first to admit that the past two draws haven't been so exciting. No one has won the jackpot or even matched all five main numbers for the $1 million secondary prize. The good news in all this is that the jackpot amount has rolled over to a delectable $55 million (AUD$72 million) for this Friday's draw, 17 April. But since we have a minor lull in the lottery drama, now is a good time to get back to basics and answer your top questions about Mega Millions.
Mega Millions FAQ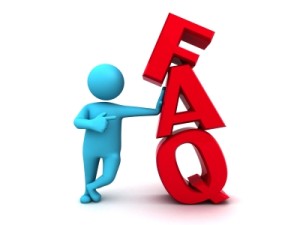 * When was the first Mega Millions drawing? A lottery game called The Big Game started selling tickets in six states in 1996. In 2002, the game was renamed The Big Game Mega Millions and the "gold ball" was renamed the "Mega Ball". The Big Game was dropped from the logo in February 2003.
* Where are Mega Millions tickets sold?Mega Millions tickets are sold in 44 states, Washington DC, and the US Virgin Islands. The states that don't offer Mega Millions lottery tickets (or any lottery tickets for that matter) are Alabama, Alaska, Hawaii, Mississippi, Nevada, and Utah.
* How do you win the Mega Millions jackpot? First off, the only way to win is to purchase a Mega Millions ticket. You can do this even as an Australian citizen online — just click the link or the Play Now! button on the left side of the screen. After you purchase the ticket and the draw takes place, you can see if you have a winner. To win the jackpot prize, your ticket must match all five main numbers ranging from 1-75 and the Mega Ball from 1 to 15.
* What is the Mega Millions jackpot like? What is the starting amount and how high can it go? The Mega Millions jackpot starts at $15 million (AUD$19.8 million) and keeps rolling over until a jackpot winner is drawn. The biggest jackpot in Mega Millions history was $656 million (AUD$864 million) split equally amongst three winning tickets. The largest amount a sole winner has ever won was $326 million (AUD$430 million) in November 2014.
* What are the Mega Millions secondary prizes? There are 8 levels of secondary prizes in Mega Millions. The highest is worth $1 million (AUD$1.3 million) when all five main numbers are matched without the Mega Ball. All secondary prizes can be multiplied by 2, 3, 5 or 5 times their starting value when a player adds a megaplier to their lottery ticket. Secondary prizes won in California are paid on a pari-mutuel basis and are therefore different from the fixed prize amounts.
As you can see, playing Mega Millions is fascinating even if the last couple of draws haven't churned out big winners. Get your tickets today and be a part of the mega fun!