It was a very quiet draw last Friday, 6 March, as no ticket matched all 5 main numbers and Mega ball, making the jackpot roll over to an impressive $25 million (AUD$32.3 million). In fact no mega winners were created at all, since all sold tickets failed to match even the five main numbers for $1 million. The top prize that was won with this latest draw was $15,000, won by two players who matched 4 main numbers and the Mega Ball AND had the 3x megaplier that tripled what would have been a $5000 win. Will tomorrow's Tuesday night draw be any luckier?
Friday the 13th and St. Patrick's Day — Time to Get Lucky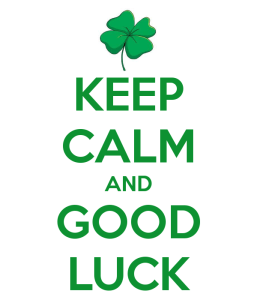 If the jackpot rolls over tomorrow night, don't dismay! Maybe the winner will be chosen on the luckiest of days, Friday the 13th! Wait a second — didn't we already have a Friday the 13th Mega Millions in February? YES! 2015 is one of the luckiest years because we have back-to-back Friday the 13th occurrences. If re-appropriating a day thought to bring misfortune isn't your cup of lottery tea, have no fear, because true holiday luck is in your future!  The next draw after that will be held on Tuesday, 17 March, which is St. Patrick's Day. What better day to win millions! Perhaps the leprechauns will take a liking to your Mega Millions ticket and you'll end the day with your very own pot of lottery gold!
Mega Millions Jackpot for the Taking
No matter what the calendar date is or which holiday is being celebrated, play Mega Millions online and victory could come to you! After all, you definitely can't win if you don't play!