The new look Mega Millions is already causing quite a stir. Recent changes to Mega Millions have set the lottery on a path that could lead to a jackpot record. Of course, changing the rules of a lottery is very exciting for the players, but it also means a great deal of legwork for the lottery operator. In the case of Mega Millions, nearly 50 states and territories had to prepare for the rule changes. Fortunately for you, it's possible to play Mega Millions online!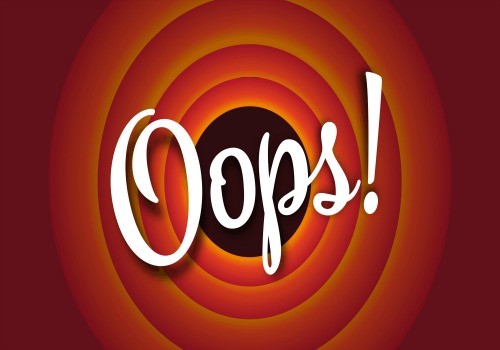 Unfortunately, the Virginia Lottery was a little late in making all the necessary changes. While the rule changes for Mega Millions went into effect on October 28th, the Virginia Lottery sold tickets between 10:45 and 11:51 p.m. on Friday, October 27th for the October 31st draw that had a 0% chance of winning. How is it possible to have a 0% chance of winning? Well, first let's look at the rule changes.
We all know that the starting jackpot is higher, $40 million vs. $15 million, and the 2nd prize is still a scintillating $1 million and is actually easier to win than before. Dig a little deeper into the changes and you'll see that the guess ranges have changed, as well. Players must still select five main numbers and one Mega Ball. The guess range for the main numbers has changed from 1-75 to 1-70. The range for the Mega Ball was 1- 15 and changed to 1-25.
The Virginia Lotto sold 323 tickets with a total of 628 lines that had the guess ranges from the previous rules. 182 lines included a number greater than 70, meaning that it is impossible to win the jackpot under the new format.
The Virginia Lottery is promising to honor all prizes won with the affected tickets. The lottery is also offering to offer a refund for the affected tickets, as well as a new ticket on the house. Players have 180 days to collect their refund and new ticket.
Be Safe, Play Mega Millions Online!
Fortunately, you have a chance to play Mega Millions online! Draws take place twice a week on Tuesdays and Fridays, so grab your chance now. The only way you'll have a 0% chance of winning is if you don't play!