Do you want to be a part of something big? How about being a part of the biggest? If size matters to you — and when it comes to dollars, it should — then get in on the action and play Mega Millions this week! The US multi-state lottery currently boasts the largest lottery jackpot in the world! Could the next big winner come from right here in Australia? Why not!
Mega Millions Is #1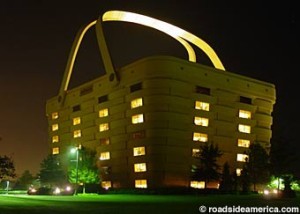 One of the most exciting things about Mega Millions is that it doesn't have a jackpot cap. This means that the jackpot can keep rolling over until a ticket finally matches the winning numbers. Last Friday's winning numbers — 9, 21, 25, 66, 72 and Mega Ball 7 — failed to match any sold tickets, so the Mega Millions jackpot for this Tuesday's draw is an astounding $140 million (AUD$176.5 million)! This also makes it the largest current jackpot in the lottery world by a wide margin. US Powerball — the other multi-state US lottery — rolled over this week to $100 million (AUD$126 million), marking the first time it's reached $100 million since 14 March. Combine these two American lottery giants' jackpots and you'd have over a quarter of a billion AUD!
Two millionaires came out of last Friday's draw, despite the jackpot rolling over. One ticket holder in Ohio and another in Texas matched the five main numbers, making them both $1 million richer. Mega Millions may have the world's largest jackpot (we can't mention that fact enough), but these winning states also have some pretty crazy world records of their own. Did you know that Ohio has the world's largest cuckoo clock? The roadside attractions don't end there for Ohio — they also lay claim to the world's largest basket! The basket is actually a seven-story building, which serves as the headquarters of the Longaberger Basket Company. Texas, the largest contiguous US state (Alaska, didn't anyone ever tell you not to mess with Texas?), has a plethora of world's largest things, including the world's largest rattlesnake, roadrunner, patio chair, and watermelon!
Do you want to win the world's largest lottery jackpot? It's way more rewarding than having the world's largest rattlesnake, that's for sure! Buy Mega Millions online today and maybe the world's largest smile will be yours this Tuesday night!