Much like 2013, the US Mega Millions lottery offers its fans a 'December to Remember'!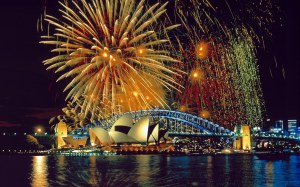 US Mega Millions lottery players are amped for the final drawing of 2014. And this time around, it's going to be a big one. On Friday 26th December 2014, the Mega Millions jackpot rolled over, and now it's standing at an incredible $172 million, with a cash option of $108 million. Players who were wishing for a festive holiday season now have one more 'hurrah' to enjoy before 2014 closes out and we usher in a fantastic New Year on Thursday, January 1st 2015. Aussie players know there's no better way to get the New Year started than a whopping Mega Millions jackpot valued at $172 million! Australian revellers across our island nation will be popping the bubbly, partying at the beaches and 'putting another shrimp on the barbie' as 2014 gives way to 2015, and all the possibilities it brings with it.
The Last US Mega Millions Drawing of the Year Is Near!
On Friday, December 26th 2014, the US Mega Millions jackpot was standing at a cool $156 million. To win the jackpot players need to hit all 5 regular numbers (1-75) and the Megaball number (1-15). Friday's winning numbers were 2-5-10-20-38 and Megaball 14. With no jackpot winners crowned on Friday, the Mega Millions jackpot rolled over to its present tally of $172 million. There were plenty of big winners in this last drawing with 2 winners who matched 5 winning numbers for a Megaplier prize amount of $3 million apiece – talk about playing it smart! Plus there were 8 x $15,000 winners with 4 + 1 matching numbers. And with over 1.6 million other winners in the last drawing, the Mega Millions is the must-play lottery of this holiday season. With 2014 in our rear-view mirror and 2015 up ahead, playing the Mega Millions is the best way to send off the year! Go for it!