Learning how to play Mega Millions is pretty simple. A player must select 5 main numbers from a guess range of 1 to 70, as well as an additional number, the Mega Ball, from a guess range of 1 to 25.
Players have 2 options when it comes to choosing Mega Millions numbers. They can either choose their own numbers or use the automated Quick Pick to receive a computer generated set of random numbers. Either option can help you join the top Mega Millions jackpot winners. Both options have their merits. Players have had success playing their own numbers like birthdays, anniversaries, or other lucky numbers. On the other hand, Quick Pick can be just as lucky and has a better chance of being a unique entry, meaning a jackpot winner with a Quick Pick entry is less likely to have to share their winnings.
The Mega Millions Megaplier Option
The Megaplier is your friend, so don't leave that box unchecked!
After a player selects numbers for their entry, they have the option to play the Megaplier. What is the Megaplier option? In short, it is a feature that multiplies non-jackpot prizes by 2 to 5 times. Considering that the Mega Millions prize breakdown includes a $1 million second prize, it doesn't take an MBA to see that a small investment in the Mega Millions Megaplier could yield a giant return.
Mega Millions Rules
Lucky Mega Millions jackpot winners have to decide, as per the rules, whether to take the cash option or the annuity payment. It's important to note that all jackpot amounts are quoted according to the annuity payment option. The cash or lump sum option will net a smaller amount. If a winner opts for the annuity option, they will receive their first payment immediately and subsequent payments every year for 29 years. Each annual payment will be 5% larger than the last, providing a hedge against inflation.
Where to Play Mega Millions
In the United States, Mega Millions is offered in 44 states, the District of Columbia, and the US Virgin Islands. It is open to citizens and non-citizens alike over 18 years old.
Play Mega Millions Online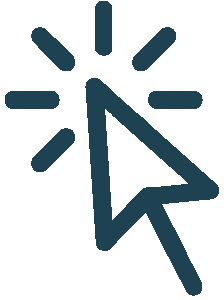 Players outside of the US may buy Mega Millions tickets online through a lottery messenger service. This kind of service buys actual tickets from authorized retailers on behalf of online players. The messenger service safeguards the tickets and uploads a scanned copy to the player's online account as a proof of purchase and ownership. A small service fee is added to the price of the ticket. This is a great option for Americans travelling or living abroad, as well as anyone else in the world who would like to participate in Mega Millions draws.
For players outside of the US, playing Mega Millions online is almost certainly the only viable option. However, playing online also comes with some bells and whistles that make the small price premium a bargain.
How to Play Mega Millions Online
Just as if you were standing face to face with a ticket seller, the question of how to play Mega Millions online has the same answer. A player chooses 5 main numbers from a guess range of 1 to 70, plus an additional number from 1 to 25. Yes, that additional number is still called the Mega Ball, even online.
Why Play Mega Millions Online
Playing Mega Millions online at lottery messenger service theLotter makes entries other than the standard one-time entry possible. For example, it's possible to join an odds boosting Mega Millions lottery syndicate online. Players may also subscribe to the Mega Millions and will participate in consecutive draws with every 10th ticket free. theLotter also offers the option of buying a multi-entry, an entry to a set amount of consecutive draws, and receive a discount. The discount is greater for larger Muliti-draws, as you can see in the table below:
| | | | | |
| --- | --- | --- | --- | --- |
| 5 Draws | 10 Draws | 15 Draws | 25 Draws | 52 Draws |
| 15% | 20% | 21.5% | 22.5% | 25% |
theLotter makes playing systematic entry a breeze when playing Mega Millions online. A systematic entry may not increase your odds of winning, but it will increase the amount of money you can win if you're a lucky prize winner.
However you choose to play, as soon as the draw takes place, you'll want to check the Mega Millions results to see if you're a winner!