Tuesday's Mega Millions draw offered $15 million and x4 megaplier with no winner. The new jackpot is getting players around the world excited and ready to play again! With no lucky player to match all numbers, the jackpot in this top American lotto is now $20 million and we have a few ideas on how to spend this massive amount! So get your lucky numbers ready, click the 'Play' button and get your fresh n' crispy US Mega Millions tickets now! Oh, and be sure to have that shopping list ready!
How to spend a lot of money
Winning millions is great, but spending it on life's finest things is even better! Whether or not you already have a dreamy shopping list – it doesn't matter! We've prepared a short list, just for you, to help get rid of big amounts of money and enjoy your life as a multi-millionaire.
1. Enrich your wardrobe


Hubert de Givenchy has been a high-fashion designer since 1952. While his couture is sold around the world for variable amounts, one dress stands out in particular. In 2006, the iconic "Breakfast at Tiffany's" black dress, worn by Audrey Hepburn in the 1961 movie, was sold at a London auction for almost $1 million.
2. Invest in music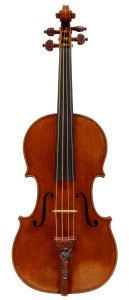 The Lady Blunt Stradivarius violin was made in 1721 in Italy and named after its first costumer. The rare and famous instrument is considered one of only 2 well-preserved Stradivarius violins to exist. In 2011, the antique beauty was sold for £9.8 million, which was donated in full to a foundation in Japan.
3. Eat something
Food is one of life's greatest joys and in 2013 one Japanese businessman proved it's also worth a lot. As Japan consumes over 80% of the world's Tuna fish stock, one 222kg Tuna fish was auctioned for $1.8 million and was to be added to the buyer's sushi-restaurant's menu.
US MegaMillions Results
The winning numbers from last Tuesday were 7, 20, 35, 49, 56 and Mega Ball 9. First and second prizes remained unclaimed, however the x4 megaplier quadrupled all secondary prizes! So whatever your British dreams may be – this Friday is your chance to fulfill them all! Stop dreaming and start playing now!