The highest jackpot in all of America's many lotteries is currently the US Mega Millions $47 million main prize, that took the lead after the US Powerball jackpot was won last night. The US Mega Millions lottery gives you the chance to be a part of something big – the biggest jackpot in America! But before you set your eyes on this fantastic prize – keep in mind that the US Mega Millions also offers amazing secondary prizes, along with the option to multiply those with the Megaplier! Don't play hardball – play Mega Millions now and take a shot at winning the biggest American jackpot today!
Covering the Bases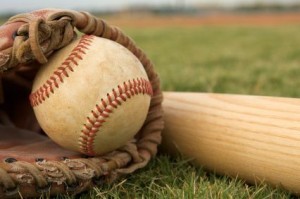 Surely, many people wish there was a way to predict lottery results. However, like many other things in life, this is not how it works. Much like the outcome of sports games, lottery results are notoriously unpredictable. But boy, how we love the thrill!
Speaking of sports, October 1st marks the 112th anniversary of the Major League Baseball World Series. Up until the establishment of the American Association in 1882, the champions were declared at the end of the season, based on which team held the best seasonal record. The first baseball team ever was formed only 13 years earlier in Cincinnati. The first team to win the first World Series (in 1903), were the Boston Americans with a track record of 91 wins and 47 losses. Who will win the 2015 World Series? The 111th edition is scheduled to start later this month (October 27) and will be followed by baseball fanatics all over the world! Indeed, much like the US Mega Millions draws are closely monitored by lottery fans world wide!
Mega Millions Latest Draw Results
The September 29 Mega Millions draw produced no first or second prize winners. Nobody came close to match the winning numbers: 8, 21, 30, 61, 62 and Mega Ball 9. The Megaplier drawn was 3, meaning that prize winners in the third and lower prize categories who opted to activate the Megaplier tripled their wins!
Tomorrow's Mega Millions draw (October 2) offers a fantastic $47 million jackpot! It's real and it can be yours! Join the world's reigning jackpot champion by playing Mega Millions online! Don't let this ball fly out of the park – get your Mega Millions ticket today!